We Love Smoothies
Smoothies are a great treat when dieting but they are best drank in moderation.
Although fruits contain natural sugars, too much in one sitting can still negatively affect blood glucose levels.
Moreover, liquids are generally not as good at keeping us feeling full as solid foods are and, with the exception of water, they still contain calories.
The key to a great weight loss smoothie is to know what ingredients work best for burning belly fat and boosting your metabolism.
Also, it is important to understand how much of a good thing is too much when it comes to smoothies.
If you are interested in weight loss smoothies, we've got you covered.
These smoothies not only taste great but they are jammed back full of nutrients, vitamins and minerals!
This page contains affiliate links. Specifically, we are affiliates of Avocadu and Trimtone meaning we earn a small commission if you go on to click our link and make a purchase from them. See our disclosure policy for further details on how this site makes money.
---
Purple Passion Smoothie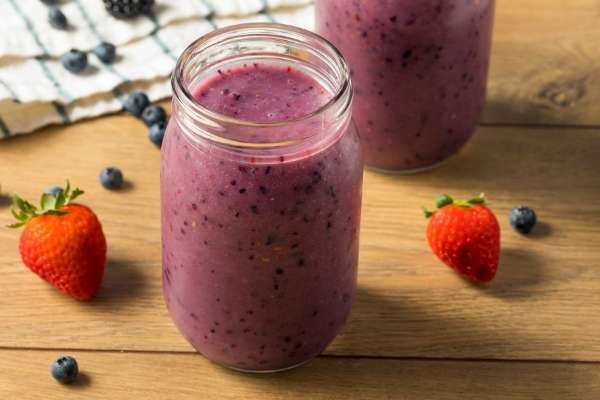 This smoothie is excellent for people who don't like spinach or are unsure how it will taste in a smoothie.
The strawberries and blueberries balance out the harsh flavor of spinach, making this a creamy weight loss smoothie packed full of antioxidants
Blend with your food processor or juicer and you're good to go.
---
Do You Constantly Feel Like You're Hungry?
One of the major problems with diet in the western world is that people generally eat more calories than their bodies require. This inevitably leads to weight gain.

If you feel like you're over-eating then you should try an appetite suppressant product like Zotrim.

Zotrim can help you tackle bad eating habits and help you focus on eating at the right time.

Zoltrim can boost motivation, get you more active and increase your calorie burn. Zotrim is backed fully by clinical trials which prove it works. 

⭐We have teamed up with Zotrim to offer you 20% off with the code CORONA20 when you use our link.⭐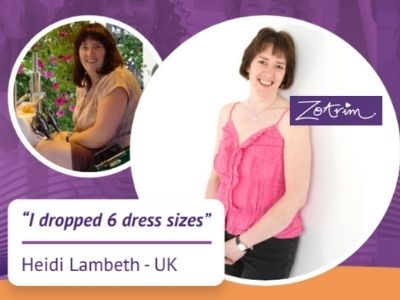 ---
Chia Berry Belly Blaster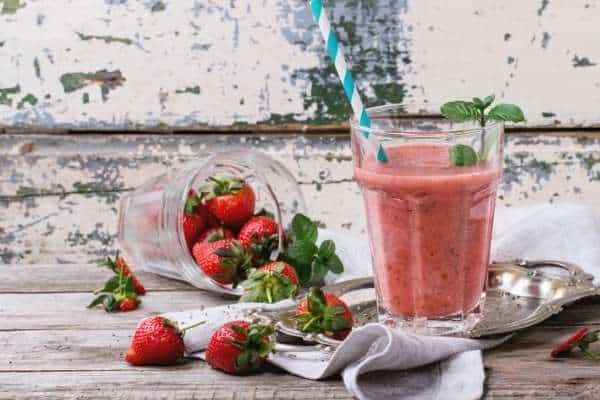 This is the perfect breakfast smoothie. It is packed with protein and fiber, leaving you feeling full for hours.
Also, the berries are full of antioxidants, while the omega-3 fatty acids from the chia seeds decrease inflammation and reduce stress hormones.
Blend with your food processor or juicer and you're good to go.
---
Cinnamon Cookie Smoothie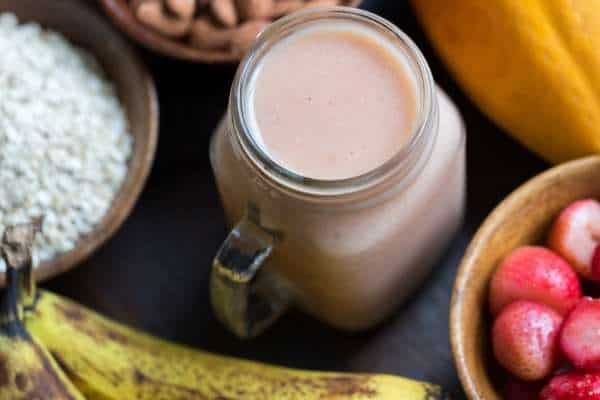 Finally, we've found a way to enjoy a decadent dessert and lose weight.
If you're looking for that extra pep in your step, this smoothie has you covered.
It is chalked full of macronutrients that will boost your energy as well as your metabolism.
Blend with your food processor or juicer and enjoy.
---
Matcha Smoothie
If you love green smoothies, this one is for you.
This smoothie has no added sugars and is naturally sweetened by the banana in it.
The banana and avocado also make it rich and creamy.
The matcha makes it great for weight loss. It boosts your metabolism and energy, making this another excellent choice for breakfast
Blend with your juicer or blender and devour.
---
Ginger Berry Smoothie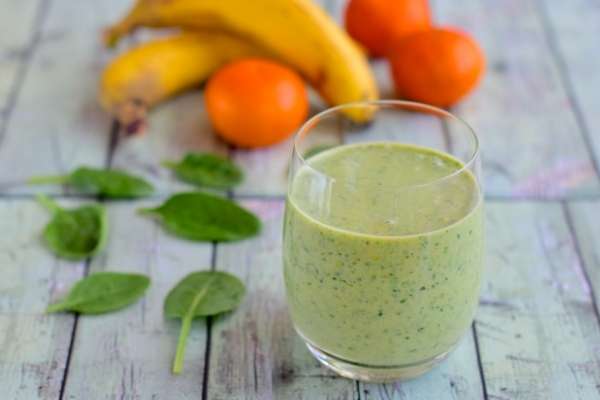 This refreshing smoothie has everything you need for weight loss.
Ginger has terrific antioxidative effects, while the chia seeds will help keep you feeling satiated longer.
As a bonus, the lemon juice and ginger give it a refreshing flavor.
Blend with your juicer or blender and enjoy!
---
Related Posts:
5 Drinks For Weight Loss
21 Zero Calorie Foods
---
Raspberry Cayenne Smoothie
This smoothie tastes terrific and is packed with detoxifying agents.
The spices in this smoothie make it great for healing your body.
The blend of mangos, bananas, peaches, and raspberries is the perfect touch to mellow out the spices.
If you're looking for a weight loss smoothie with a bit of kick, this is the one for you.
Blend with your juicer or blender and enjoy!
---
Powerful Ingredients for smoothies
Spinach
Most people turn their noses to the thought of leafy greens in their smoothies.
But don't knock it before you try it!
Spinach is low in calories and loaded with insoluble fiber.
The fiber content leaves you feeling full longer. Adding just one cup of spinach to your smoothie will have you reaching your desired weight pronto.
---
Chia Seeds
Chia seeds are one of those magic ingredients you can't taste but hold a ton of nutritional value especially when it comes to weight loss.
Not only are they high in fiber, but they are high in protein too.
Chia seeds' high fiber and protein content allow your body to absorb food slower.
The slower absorption increases fullness and, subsequently, causes you to eat fewer calories.
Research suggests all you need are two tablespoons of chia seeds added to your smoothie for results.
---
Cinnamon
Cinnamon is the powerhouse of spices when it comes to weight loss. It regulates blood sugar levels.
The regulation of blood sugar levels is essential because high blood sugar levels cause more elevated amounts of fat to be stored in the body.
Cinnamon also slows down the time it takes for food to pass through the stomach, making it another ingredient on the list that leaves you full longer.
---
Green Tea Powder
Green tea is highly popular due to its ability to enhance weight loss.
Green tea powder triggers the release of fat from cells by boosting your metabolism.
It is also high in catechins. Catechins are important because they make it easier for your body to break down difficult fats and turn them into energy.
---
Ginger
Studies have shown that ginger has significant effects on body weight and belly fat.
Ginger hasantioxidative properties that allow it to prevent inflammation.
Not only that, ginger contain gingerols, which have an anti-obesity effect on the body.
Gingerols help our bodies digest food faster and stimulate the speed at which digested food travels to the colon.
Lastly, gingerols can help regulate blood sugar.
---
Cayenne Pepper
If you like a little spice in your weight loss routine, cayenne pepper is perfect for you.
Cayenne boosts your metabolism by increasing the amount of heat your body produces. Thus, allowing you to burn more calories daily.
Studies also show that cayenne pepper has links to reduced appetite.
Cayenne pepper contains a component called capsaicin, which reduces the production of the hunger hormone.
---
Conclusion
Smoothies can definitely be included in a successful weight loss campaign.
However, in my eyes, they should be seen as more of a treat than a regular part of your diet.
Yes, they taste awesome but smoothies do not tend to keep you feeling as full as solid food does.
This can mean that you inadvertently increase your calorie intake without satisfying your hunger.
That said, these smoothies are packed full of vitamins, anti-oxidants and nutrients which will help nourish your body.
---
PIN IT FOR LATER:-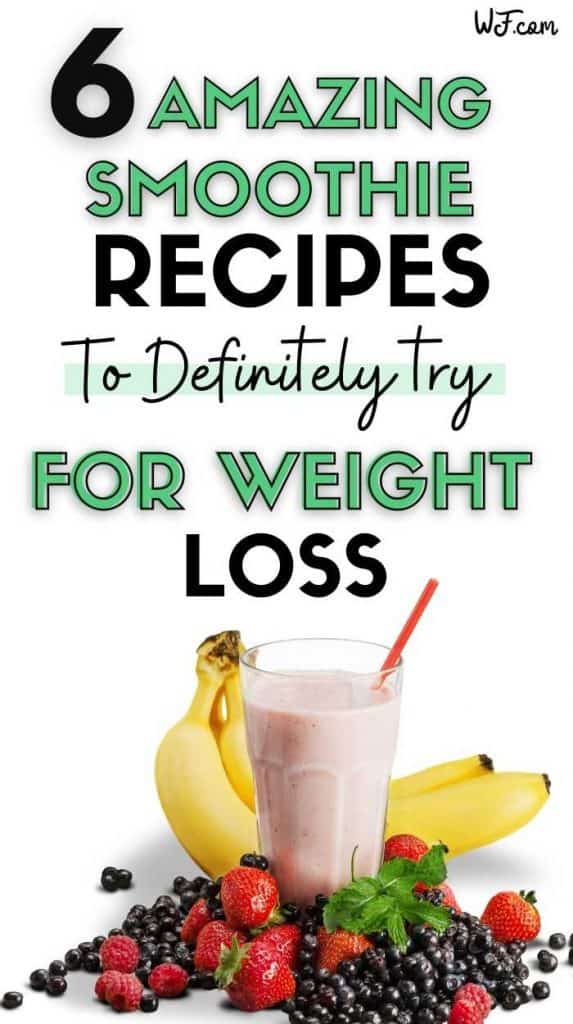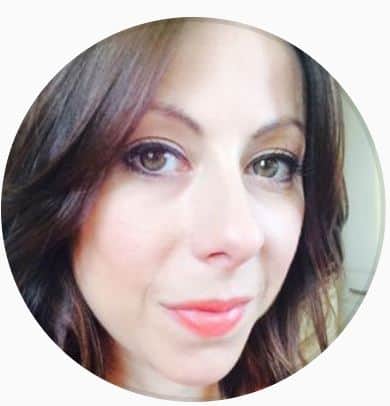 About the author
Catherine holds a bachelor of science degree and is a registered mental health nurse.
She is a self-confessed health and fitness freak, nutrition fanatic and mental health boffin.