Amazon is not only the biggest online retailer on the planet, but it also presents one of the biggest opportunities for entrepreneurs to cut their teeth.
In 2018, Amazon's share of the US online market was almost 50%, representing 5% of all retail sales.
In the fourth quarter of 2019, Amazon turned over a massive $87.4 billion and became only the second company after Apple to hold a $1 trillion valuation!
Whilst these figures might sound like pie in the sky and pretty irrelevant to a prospective amateur Amazon seller, it should be noted that one survey showed that new Amazon sellers average $26k in profit in their first year, which is not to be sniffed at for any budding entrepreneur.
The great thing is that Amazon now provides a whole host of money making opportunities to suit many different types of entrepreneurial ideas and business models!
Better still, what better market to tap into than one that is only going to continue to increase in domination over the next few years!
Some people will say it's too late to make real money on Amazon and that the Amazon ship sailed long ago.
But that simply is not the case as the below examples were testify!
So, without further delay, let's check out some legit ways to make money on Amazon.
---
before we continue – Want to Make Some Fast Free Cash? – Check Out These Survey Sites
Survey Junkie
(US, Canada & Australia users)
Earn up to $10 an hour taking simple surveys. Join through my link for extra bonus points
(only available in US, Canada and Australia).
SwagBucks
(Only US, Aus, India, Ca, UK, Germany, and Rep Ireland users)

Earn up to $5 – $10 an hour taking surveys, watching videos and playing games. Join through my link for a $5 signing up bonus (only available in US, Canada, Australia, India, Germany, UK and Ireland).
---
Amazon associates is a form of affiliate marketing.
If you're new to online marketing, you may not know what affiliate marketing is.
I'll quickly recap!
Essentially, affiliates promote a person's or company's product or service using an affiliate link.
When someone clicks on that link and goes on to purchase the product or service being promoted, the affiliate earns a commission (usually a percentage of the sale price of the product/service).
Amazon offers its very own affiliate program called "Amazon Associates".
Those affiliates who are members of that program can promote most products sold on Amazon in return for a commission. The commission percentage varies depending on the product being promoted, which is set out here.
where to promote affiliate products?
Affiliate marketing is all about attracting on audience to your affiliate links.
After all, if no one sees your links, then no one can click on them and earn you that beautiful commission when they purchase the product associated with that link.
Affiliate marketing is a numbers game! The more eyes you can get on your links, generally the more money you can make.
So where do you put your affiliate links? Here's a few examples:-
On a niche site (you can read a bit more about what this is here)
On a blog like this one
In an email subscriber list
On social media
If you want to start making money with Amazon Associates, then I recommend setting up a blog or website. These are the two most popular and effective ways to make affiliate sales.
I would recommend using WordPress.org for your website/blog (not to be confused with WordPress.com which is not the same).
WordPress.org is a content management system which is basically a place where you can build your website and write your blog posts.
WordPress.org is self hosted meaning you have to buy hosting (i.e. a place for the files of your blog to live and be hosted from).
However, hosting can be super cheap with a hosting company like BlueHost.
BlueHost will host your website/blog for as little as $3.95 per month if you sign up through this link.
The sky really is the limit with Amazon's affiliate program!
I know of several websites that do $10,000+ each month through Amazon affiliate sales alone.
The same websites are also monetizing in other ways – with display adverts for example, meaning they're making thousands of dollars extra on top of their affiliate sales.
Amazon Associates

Initial investment required
Summary
Setting up a successful Amazon Associates business is not the easiest of enterprises. It does take quite a lot of effort. Expect to work hard for at least 6 months before you start to see a profit. However, the earnings potential can be huge and it is also a super cheap business to run as you can set up an Amazon Associates business for as a little as a few dollars a month, which is just for your website hosting with BlueHost.
---
Amazon FBA (fulfilled by amazon) is a drop shipping method which means you can sell products without having to store stock.
First of all set up an Amazon store by opening an Amazon seller account.
When your store is up and running you can then order products (usually from China) and have Amazon store them in their warehouses.
Now here's the neat bit – when someone purchases a product from your Amazon store, the Amazon warehouse will deal with the logistics for you.
This means they will package and ship the product to the customer. They also deal with any returns.
However, this is not done for free by Amazon and you need to take this additional cost into consideration when working out your profit margins.
Amazon FBA has become a lot more difficult in recent years because there is normally more than one seller selling the same product your are.
This means it can be harder to undercut the price of your competitor when you are just starting out.
This can be made more difficult when you're starting out as you probably don't have the capital to get the cheapest price on the products you're selling.
This doesn't mean Amazon FBA is impossible.
It isn't!
Just be sure to do thorough research and create a solid business plan before you order a ton of stock.
To be more unique it is a good ideas to sell private label products.
This is essentially where you create your own branding to be placed on the products you're selling, or make modifications to the design, to make them standout and be more unique than other similar products being sold on Amazon.
Like any business, the profitability will depend on many things, but here's a few examples to get you motivated:-
Marvin – Created an Amazon business turning over $10k in 4 months
Brandon and Izaak – £42,000 a month with their business
Amazon FBA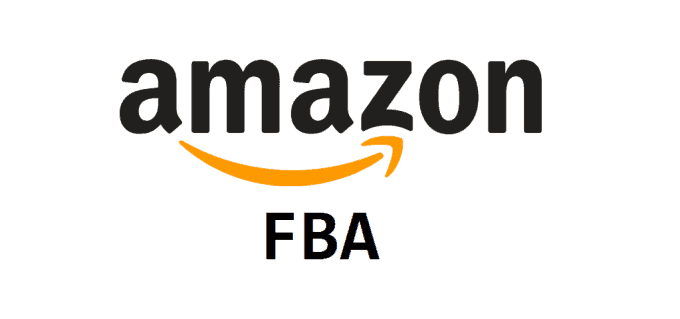 Initial investment required
Summary
Amazon FBA requires a solid and well researched business plan. The last thing you want to do is spend $5000 on stock you cannot sell. It's also essential that you work out your profit margins as FBA does cost and this outgoing needs to be factored in to those margins. However, if you can identify the right product and secure it at a competitive price, then Amazon FBA is a potential gold mine.
---
3. Amazon mechanical turk
Mechanical Turk is Amazon's crowdsourcing network.
Crowdsourcing is where a group of people are brought together to complete what would normally be a large time consuming task if only one person was doing it.
The idea is to make big projects more manageable, less time consuming and more cost effective.
The first thing to do is to sign up for a Mechanical Turk account which can be done here
You can then access these tasks and begin to make money.
It's best to look at your account in working hours as that's when more tasks are available.
There are several different tasks you might be asked to do including:-
Short transcriptions
Data validation
Taking surveys
Google searches
Mechanical Turk is definitely the least well paid in this list so far but the flip side to that is that it's by far and away the easiest as well.
From the research I have done, expect to earn around $8 – $10 an hour.
Whilst this doesn't seem like much, the work is super flexible and requires no qualifications and only limited brain power.
Mechanical Turk is unlikely to be a substitute for your full time job and is more of a side hustle to earn a few extra dollars in your spare time.
Mechanical Turk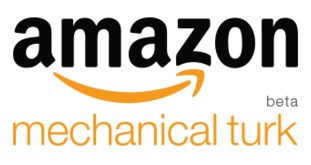 Initial investment required
Summary
Mechanical Turk is never going to replace your full time job but I struggle to think of many other side hustles that are as flexible. You can work when you like and take on as much or as little work as you like. Yes, the pay is poor but if you're unemployed or just want to tackle boredom, then you have nothing to lose. The opportunities are plentiful so you should generally always have something to keep you busy with Mechanical Turk.
---
Merch is a print on demand platform that allows you to upload designs that can then be printed onto t-shirts, hoodies and sweaters.
Your designs are then put onto Amazon and when a customer orders one of your designed garments, Amazon print the design onto to garment and ship it to the customer.
Amazon pays you a royalty for every item sold.
Signing up for Merch requires that you complete an application which can be done here
You'll be required to provide information about your background and experience, tax information and bank account details.
It's also useful if you can provide some of your designs at this stage and perhaps a link to your work on your website if you have one.
Expect to hear back from Merch within 60 days but it's usually sooner than this.
To succeed on Merch you need to have unique and well crafted innovative designs that stand out and are attractive to customers.
This will usually mean having a flare for clothing design.
You can really boost your chances of success by promoting your designs on a website or through a social media following.
It's important that your designs are completely unique and not copied or have anything on them that might violate copyright. The last thing you want to do is get sued!
You earn on Merch by receiving royalties for each garment that is sold with your design on.
The amount of royalty depends on what type of garment it is and what the sale price of the garment is.
Generally royalties are between a couple of dollars to around ten dollars per sale.
You can check the Merch royalties information sheet here
The success of your Merch store will much depend on the quality of your designs and whether you can attract enough customers.
Merch by Amazon

Initial investment required
Summary
To succeed with Merch you will need to be a fairly innovative and unique designer and have the ability to built up a customer base. If you can attract enough customers with your designs then you can do really well on Merch and it can even replace your full time job. The pay can be better than Mechanical Turk above but it will take quite a lot of effort to succeed and in my opinion leveraging Amazon Associates is a better and probably easier choice if you're looking for full time income.
---
5. Kindle direct publishing
This is a way of publishing your own digital books on Amazon.
You can also have them printed so it's not actually confined to just digital material.
But Amazon actually now sells more digital books today than paper copies!
In order to succeed at e-book publishing, you will need to be a proficient writer.
Therefore this opportunity is, of course, not for everyone.
However, if you have a flare for writing and can do so proficiently and consistently then you can make excellent money publishing on Amazon.
Amazon's publishing is again royalty based and is set out as follows:-
35% royalty for books priced below $2.99 and above $9.99
70% royalty for books priced between $2.99 and $9.99
Again your success will be determined by the customer base you can create.
However, there are a few examples where people have turned down very lucrative offers from flagship publishers in order to go it alone using Amazon publishing.
And in terms of profit, they've even beat the publisher's offer by doing so.
Kindle Direct Publishing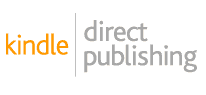 Initial investment required
Summary
Amazon publishing is probably the hardest out of the above Amazon businesses to succeed at. You will need to be a proficient writer that can attract a devoted readership. However, if you can do that then it's probably the most lucrative Amazon business as well. Moreover, the initial investment is low compared to other Amazon businesses.
---
Make no mistake, Amazon is not going anywhere anytime soon and it is predicted that it's success will go from strength to strength in the coming years.
I think Amazon presents a huge opportunity and I hope that the above provides a few ideas to help you decide whether a work from home Amazon business is for you.
The best thing is that Amazon can provide opportunities for all sorts of people; whether you're just looking for your next side hustle, want to be creative or are serious about entrepreneurship and building a profitable online business.
---
PIN IT FOR LATER:-