Looking for ways to lose weight fast?
Perhaps you have a special event coming up like a wedding or job interview and you want to lose weight in a limited time!
Losing weight generally depends on how much time, discipline and effort you are prepared to put it in.
The truth is there is no easy way to lose weight and you have to be prepared to commit to your goals!
However, these diets are the best I have found if you are in that really dedicated mindset where the pounds must shift and they must shift fast.
My weight loss journey (between 2012 – 2015) was based on the Mediterranean diet, which is a diet where most of the major food groups are still eaten.
Also, I didn't need to reduce my portion sizes too much with that particular diet, which suited my love for food.
The following diets are a little bit more extreme but I believe that's what it takes if you're really looking to shed the pounds in quick time, especially if you're focusing on diet over exercise as your main battle plan!
So let's check out 4 diets to lose weight in the least amount of time possible!
Related Post: How I lost 50lb with the Mediterranean Diet
---
This page contains affiliate links. Specifically, we are affiliates of Avocadu meaning we earn a small commission if you go on to click our link and make a purchase from them. See our disclosure policy for further details on how this site makes money.
---
This particular diet, sometimes called the healthy solutions diet, is consistently ranked highly for fast weight loss.
It's different from a lot of other diets in that a company provide your meals for you, bar your fruit and veg, which you provide yourself.
The benefit of this for fast weight loss is that your diet is tailor made to achieve rapid weight loss and this makes it quite simple to follow.
Your calories are restricted to 1200 – 1500 a day which is why your weight drop can be quite dramatic.
The meals are quite varied with everything from soups, to curries and pasta. There are also multiple shakes and snacks to enjoy which are sweetened with artificial sweeteners rather than sugar.
The program is done in 2 phases with phase 1 designed for rapid weight loss and phase 2 more about weight loss lifestyle changes. You also receive coaching from dietitians and exercise specialists.
The program is quite expensive at $300 for a 3 week starter kit so it's not ideal if you're looking to lose weight on a budget.
Read more about the program here
The HMR Program
Summary
Upsides
Well regarded diet plan which is tried and tested for rapid weight loss;
Varied meals that are made for you which helps you stick to the program;
Weekly phone calls from specialists to track your progress.

Downsides
Expensive;
The food apparently tastes quite processed;
Not an ideal choice for a long term diet plan.
---
A lot has been written about the keto diet and one thing is for sure, it can help you shed blubber in quick time!
The ketogenic diet is one where you dramatically reduce the amount of carbohydrates in your diet and replace those foods with ones high in fat!
This puts your body into a state of ketosis where you body becomes very efficient at burning fat for energy in place of the carbs that you've eliminated.
The diet is not only great for weight loss but also brilliant if you want to get your blood sugars under control.
One of the main benefits of the keto diet is that you'll hardly ever feel hungry as the protein you replace those carbs with is very filling!
However, the keto diet does comes with some downsides and is not suitable for everyone.
One notice downside is that for the first few days after starting it, your body will crave sugar and you'll experience what is known as the "keto flu" where your brain function and energy levels will drop.
Read more about the diet here
The Keto Diet
Summary
Upsides
Excellent for rapid weight loss;
Proven to help you shed more weight than other diets;
Numerous health benefits such as improved blood sugar control and insulin sensitivity, benefits for cholesterol, blood pressure and reduction of acne.

Downsides
A poor choice if you don't eat much meat/fish or are vegetarian/vegan;
Can be side effects such as "keto flu";
Limited food types.
---
JOIN THE 21 DAY WEIGHT LOSS CHALLENGE
THE ULTIMATE PROGRAM FOR WOMEN LOOKING TO LOSE WEIGHT FAST
✔LOSE 10-21 POUNDS IN JUST 21 DAYS! ✔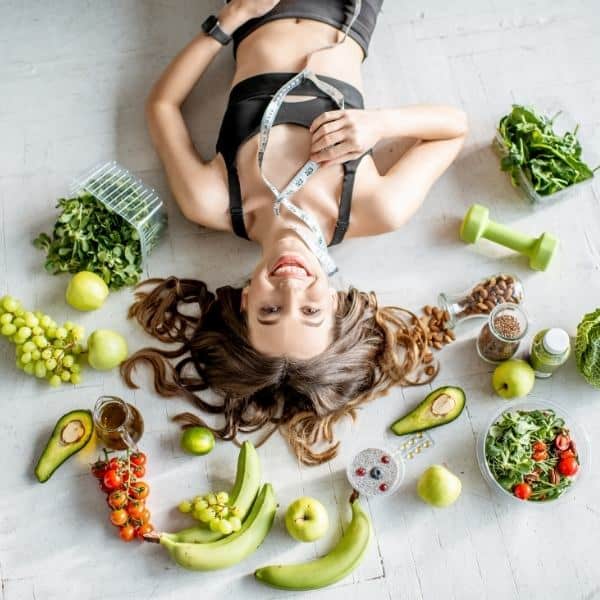 We have teamed up with our friends at Avocadu to introduce you to their 21 Day Fat Loss Challenge. A course designed and built by Avocadu's certified personal trainer and nutrition specialist.
A program with its foundations based on modern nutritional science, it has helped hundreds of people see rapid weight loss results. It will help you:-
Lose 10-21 pounds fast
See a 2-3 drop in dress size
Feel your clothes fitting better
Lose 3-4 inches from your waistline
See an improvement in your skin and hair quality
Feel fewer aches and pains in your joints
And so much more!
---
3. Weight Watchers Program
The weight watchers program is a multifaceted approach to weight loss and focuses on diet, lifestyle changes and exercise.
The diet is delivered using a points based system where different foods are assigned points based on nutritional and calorie values.
The points system is designed to guide you in a direction whereby you cut calories by reducing sugars and saturated fat and increasing your protein intake.
The program does cost and unfortunately food is not provided. There is a membership fee of $20 and then additional costs depending on the type of program you want to follow.
The basic digital program is around $20pm which includes a 24/7 chat service and the Weight Watchers App. For around $45 there is then the workshop program which includes various weight loss workshops and also a bespoke one on one program which costs around $55.
The Weight Watchers program is well structured and fairly easy to follow.
The Weight Watchers program is regarded as a good choice for short term weight loss goals and is very flexible in that you can eat whatever foods you want provided you don't digress from the points system.
Read more about the diet here
Weight Watchers Program
Summary
Upsides
Well structured and easy to follow;
Proven to help people achieve short and long term weight loss goals;
No foods are off limit so it is very flexible.

Downsides
Fairly expensive;
No food included in any of the packages;
Not as effective for fast weight loss as the keto or HMR diets.
---
4. Keto Intermittent Fasting Diet
As the name suggests this diet combines both the keto and intermittent fasting diet together!
I have left this one until last because it will not be for everyone and can actually be quite difficult to do!
Intermittent fasting is where you cycle between calorie restrictions (the fasting part) and normal food consumption.
The intermittent fasting diet is done in blocks, one of the most popular of which is the 16/8 method where you fast for a 16 hour period and then eat within an 8 hour period.
The benefit of combining the two is that intermittent fasting has been shown to jump start the ketosis process because when you fast, your body starts to burn fat.
In theory this means that reaching ketosis is sped up by combining both diets.
The end result of this is that weight loss is seen more dramatically, which is obviously ideal for those wanting to lose weight super duper fast!
The keto intermittent fasting diet is not for everyone, however. Whilst implementing the keto aspect of the diet, some people find it difficult to maintain their energy levels within the period of fasting and find they will overeat when they're in the non-fasting stage.
Read more about the diet here
Keto Intermittent Fasting Diet
Summary
Upsides
The keto diet on steroids, so even better for rapid weight loss;
Likely to help you lose more weight than the keto diet alone.

Downsides
Extreme and sometimes difficult to manage;
Not suitable for people with blood sugar issues like diabetes.
---
Conclusion
So there you have my 4 diets for your super duper weight loss goals!
Which one is right for you will much depend on the time frame you want to lose weight over, your budget and your determination to shift those pounds.
However, I believe there's something here for every dieter who is looking to lose weight fast!
Good luck!
---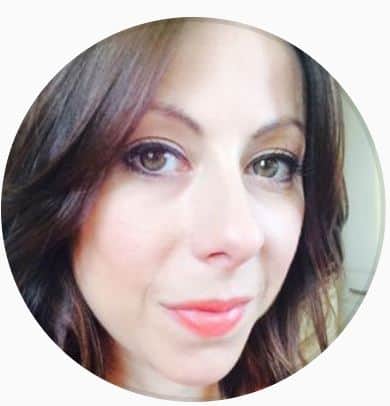 About the author
Catherine holds a bachelor of science degree and is a registered mental health nurse.
She is a self-confessed health and fitness freak, nutrition fanatic and mental health boffin.
PIN IT FOR LATER:-