Are you looking for some reliable ways to make money at home?
If you've got some spare time and a flexible schedule then there has never been a better time to make money online in the comfort of your own home.
I've been side hustling since I was a teenager (I'm now 35) and have seen opportunities grow and grow over the years.
Some side hustles take more time than others but there's definitely a few straight forward and simple ways to make money online from home.
Some of these side hustles are great for a bit of extra pocket money, others (that take more effort) may even count as a part time or even a full time job if you're prepared to put the effort in.
So, without further ado, let's check out some simple side side hustles to make money at home!
---
bonus side hustles – earn up to $200 a month extra
Before we get started, did you know you can earn a couple of hundred bucks extra a month with online surveys. Check out these two survey sites to earn extra cash this month:-
Earn up to $10 an hour taking simple surveys. Join through my link for extra bonus points
(only available in US, Canada and Australia).
Earn up to $5 – $10 an hour taking surveys, watching videos and playing games. Join through my link for a $5 signing up bonus (only available in US, Canada, Australia, India, Germany, UK and Ireland).
---
Focus groups are a way for companies to do their market research on new products or services that they're bringing to market or updating.
They can be done in a variety of different ways such as by completing surveys online, over the phone/skype or even in person sometimes.
You'll essentially be asked a series of questions about the product or service or whatever else it is that's being tested/surveyed.
I have heard some focus group studies pay as much as $350 for your time so they are well worth looking at if you're able to get on their panels or are invited to participate.
If you're interested in this side hustle then take a look at the following:-
---
There are now a bunch of companies out there who will pay you money to test websites.
The task essentially involves visiting a website, browsing around and checking for errors.
You usually do this with a microphone as you may be required to give feedback as you do the test.
You're aren't going to be retiring any time soon doing website testing and you should expect up to around $10 an hour but it's definitely an easy and accessible side hustle most people can do.
If you're interested in this side hustle then take a look at the following:-
---
Flipping is the activity of buying things cheap and selling them on for a profit.
So, you pick up used goods (usually) from places like eBay, closing down sales, garage sales and Craig's list etc.. at bargain prices and then you market the product elsewhere for more than you purchased it for.
Ever heard the saying "one man's trash is another man's treasure"?
Well flipping goods works on that premise.
ARE THERE GUIDES ON HOW TO DO THIS?
There sure are and I would strongly recommend Rob and Melissa's "Fleamarket Flipper" course.
They make over $100k a year flipping goods and have flipped items as bizarre as the following for crazy profits:-
Door knob: Purchased for $8, sold for $200
Double stroller: Purchased for $90, sold for $380
Patio set: Purchased for $50, Sold for $2,100
Carousel Horse: Purchased for $175, Sold for $1,299
Old radio: Purchased $15, Sold for $200
With them you'll learn everything you need to know about flipping goods and making mega money in the process.
---
In a digital age there is a lot of demand for writers, whether that's for blog posts, websites, magazine publications or even newspapers.
You'll need fairly good English skills to be a freelance writer but you don't need to be the next George Orwell.
If you're able to write engaging and well researched content then there's nothing stopping you from writing on a freelance basis and succeeding.
If you're an expert in a particular topic that can help you niche down and get more specialized work, but even generic writers can make a lot of money.
There are quite a few places where you can advertise your services but I would start with the following:-
Expect to make anything from $30 – $200 per written article and even more if you're writing longer pieces.
---
6. become a pinterest virtual assistant
A virtual assistant (VA) is someone who manages and completes virtual online tasks for a person or company.
More specifically, a Pinterest VA will help manage a person or company's Pinterest account.
As you may realize, Pinterest is now a huge source of traffic for many businesses but maintaining a healthy account does take some work.
As a Pinterest VA you'll be doing things like:-
Creating pins
Managing followers
Scheduling pins to go out
Researching trends and keywords
Pinterest VA's can earn anything from a $200 – $400 per client per month depending on the work required.
ARE THERE GUIDES ON HOW TO DO THIS?
If you're interested in becoming a VA then I would thoroughly recommend Gina Horkey's course where you can learn how she makes $4000 a month as a VA.
---
Task Rabbit is a website where you can pick up small jobs like:-
Furniture assembly
Cleaning
Gardening
Delivery and removals
For some of the more technical jobs like DIY you may need some specific skills and equipment but for a lot of the jobs you do not.
Simply sign up to the website and complete their application form.
Expect to earn around $20 an hour doing tasks on Task Rabbit.
Task Rabbit is a great little side hustle if you're able bodied and want to earn a little extra on the side.
Etsy is an online market place for all things crafty.
It sells things like:-
Home decor
Jewelry
Gift items
Vintage goods
Printables
Bespoke items
Etsy is a great place to sell if you have an artistic side and want to make money selling your crafy work.
It's simple to set up a store by doing the following:-
Go to Etsy.com
Click Sell on Etsy 
Click Open your Etsy shop
Select your shop language, currency and country, then click Save and continue
Choose your shop name, then click Save and continue.
What you will earn will heavily depend on how successful your shop is but by way of example:-
Three Bird Nest – made $70k a month selling vintage clothes and accessories
Little Highbury – $100k+ selling baby clothes
---
Mechanical Turk is a branch of Amazon where individuals and businesses are able to outsource micro tasks to people.
You'll be doing tasks like data entry, moderating content, writing jobs and completing surveys.
You'll earn around $8 per hour so the pay is not great but if you're looking for simple ways to make money at home, it's a fairly safe choice.
There are now a ton of websites that will actually pay you to provide your opinion on things.
That might be things like games, music and written articles.
I would recommend the following places if you want to start reviewing:-
You won't earn mega money doing this but perhaps a few dollars an hour.
It's something I sometimes do if I am just bored with not much to do.
However, when side hustling, it's the little wins that mount up so why not give it a try!
---
Like most things in life, generally the more effort and time you commit, the more you're likely to get out.
Side hustling is no exception and the more lucrative side hustles will take more time than the lesser ones and it just depends on how much time you have to commit.
I hope this post has given you a few ideas whether you're just looking for a few extra dollars a month or a lot more.
---
PIN IT FOR LATER:-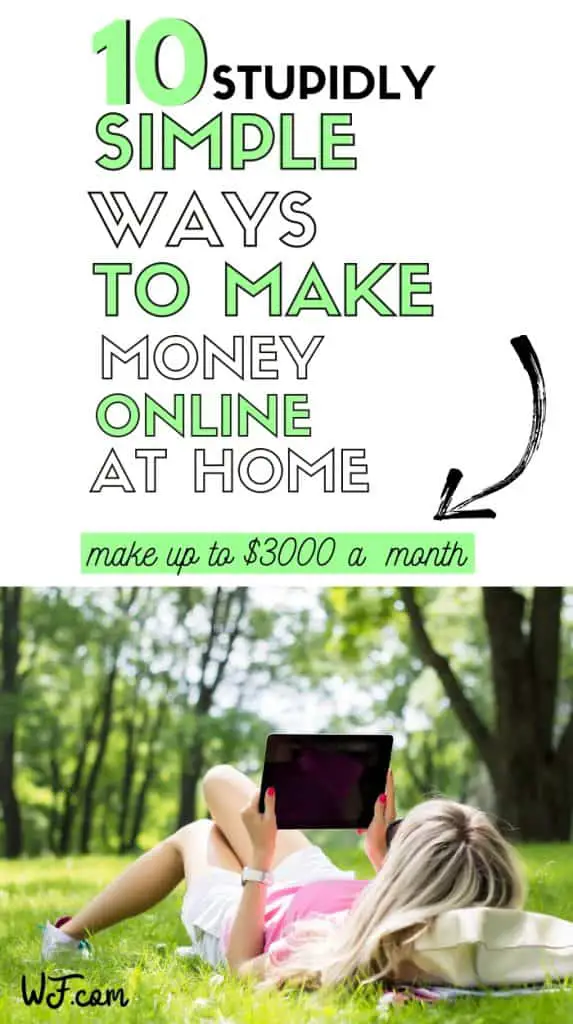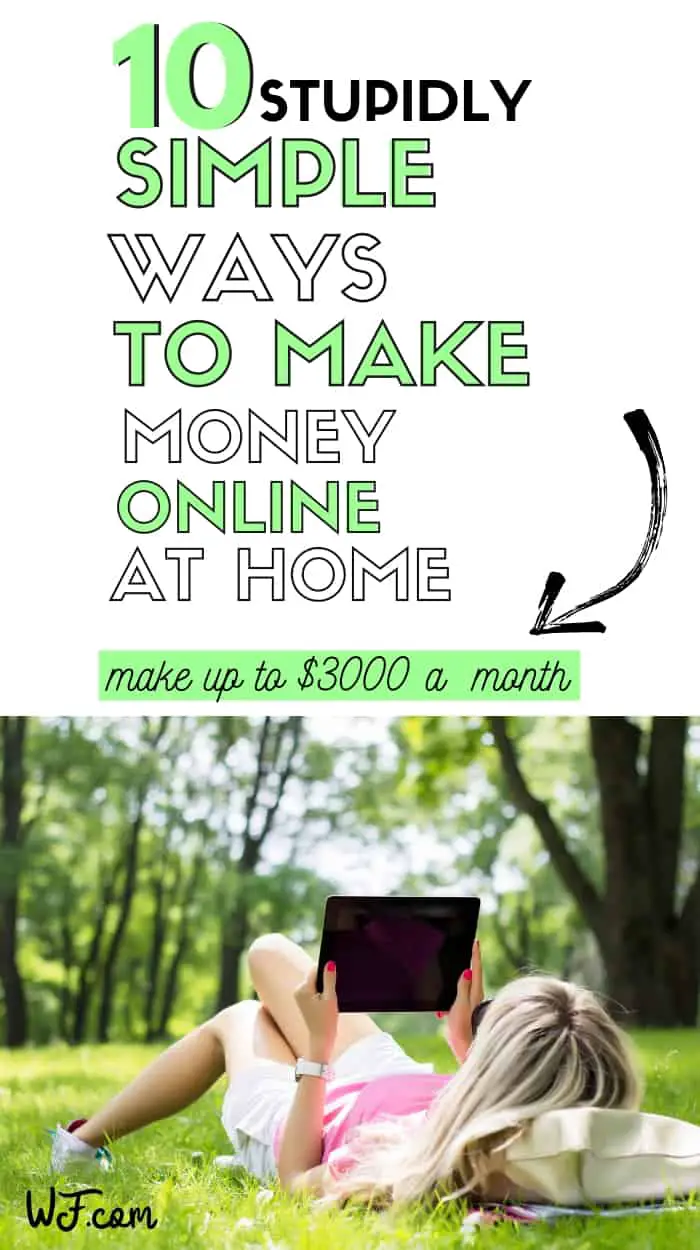 Read more of my posts